"Within 2 Weeks We Had $10K And Were Booked Up."
Testimonial Tuesday! LandTrust is built around trust; the high quality relationships amongst our landowners and sportsmen are what make the business work. We value those relationships and the experiences that our landowners and sportsmen share. We would like to share some of those stories with you, so you can get a look into what our partnerships look like. This week, we have a landowner testimony from Jonathan Birnbaum. Jonathan signed up as a LandTrust landowner almost a year ago and has seen a lot of action on his two listings: The Birnbaum Farm and the Black Horse Canyon Ranch (BHCR) are both located in eastern Washington.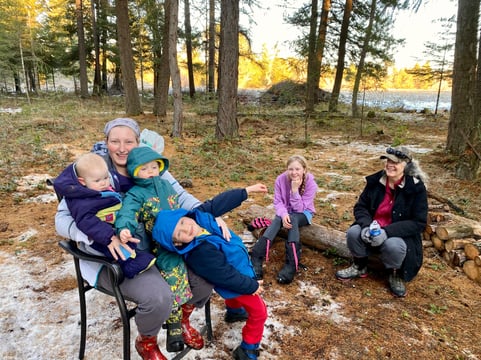 The Birnbaum Family enjoying an afternoon on their farm.
Jonathan originally bought the Birnbaum Farm in 2012 after his time in the military. He became familiar with the Spokane area when in active duty and always knew he wanted to come back. Since purchasing the 75 acre parcel of land with his wife, the two of them have been working hard to build it up for familial use; inserting food plots, planting alfalfa fields, mineral sites, tower blinds… "It's a great place to go out with the kids and teach them how to hunt," Jonathan claims.
With a separate entrance through the field to reach the hunting grounds and a plethora of deer and turkey on the land, Jonathan didn't see any reason not to sign up. "It's not much of a headache for us and we can make a few extra bucks, all the better." The farm is situated between two creeks with alfalfa plots​,​ forest and wetlands all around​. It's a deer and turkey hunter's paradise! Last year, the Birnbaum farm acquired over 20 inquiries for hunting trips!
The Birnbaum Farm hunting field.
Meanwhile, the Black Horse Canyon Ranch has been in the Birnbaum family for many years. The ranch is nestled in the Huckleberry Mountains at the headwaters of the North Fork of Hunters Creek. After taking sole ownership in 2006, Jonathan saw the potential in the 940 acre piece of property. He started developing the raw, wooded land by building cabins, infrastructure, roads and utilities, growing it into 1,600 acres. The ranch provides hunters with a unique and rugged sanctuary habitat​ throughout the mountains. The cabins run on 100% green energy; they are off-grid, hydro powered with a solar back-up system.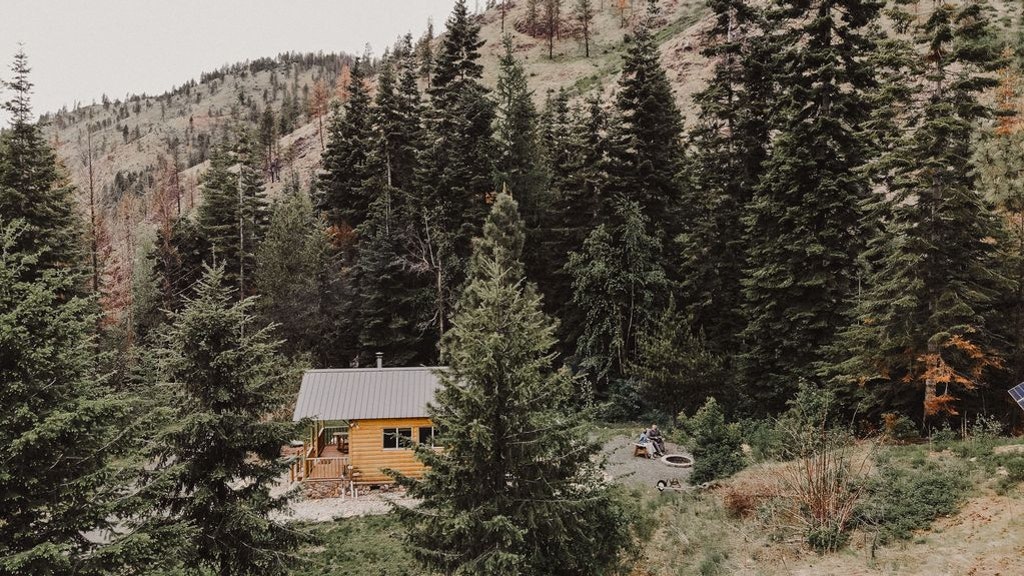 Black Horse Canyon Ranch cabin.
Jonathan says his main mission at the ranch is to enhance the wildlife habitat and recreation use. Ever since a wildfire back in 2015, he and his family have been working hard, planting over 200,000 new trees. "Although we lost the majority of our thick timber stands​ to the Carpenter Road forest fire,​ it provided an amazing boost to the resident wildlife with a flush of new undergrowth and browse." The ranch provides the opportunity for black bear​,​ mule deer​,​ whitetail deer​,​ moose​,​ elk​,​ cougar​,​ bobcat​,​ coyote​,​ grouse and turkey hunts.
The Birnbaum family exploring out on the BHCR.
Before signing up with LandTrust, Jonathan was already an experienced renter on VRBO and HipCamp. Jonathan admits that renting on those sites entails a lot of extra work. "Then LandTrust came around and within two weeks we had $10,000 and my entire season was booked up." Jonathan emphasizes that the LandTrust service has been really easy because he is able to text people and adjust bookings when he's on the road, traveling or juggling his many other responsibilities. He later adds, "getting to know the people who are running LandTrust is really nice - I'm not getting a robo call from somewhere random. The team knows what's going on and that makes it more enjoyable for me and the people who are booking."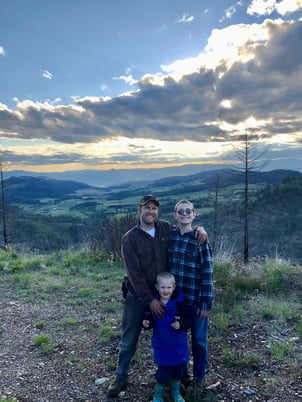 Jonathan on the ranch with his kids.
When asked about what he would say to potential LandTrust landowners, Jonathan concludes:
"I would say it's a no brainer because I always see hunting and recreation as an untapped revenue for any piece of property... They think they don't have time to set this up or run it but they don't understand how easy it all is... One thing as landowners is I think we chronically underestimate the value of what we have to offer."
Jonathan later goes on to admit that his wife, Sara, was skeptical about signing up at first. She was worried about a revolving door on the farm creating too much traffic. Sara is sometimes still frustrated if the kids can't run around the property during a booking. However, they brought in an additional 20-30% of revenue in the last year and can't argue with that. In addition, Jonathan enjoys spreading the love of hunting. When he hears about a father-son duo heading out to hunt for the first time, in a safe and controlled environment, it makes him really happy.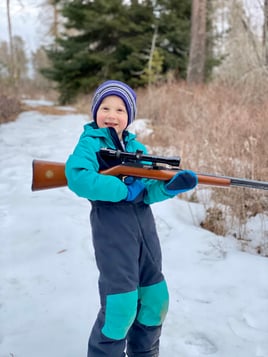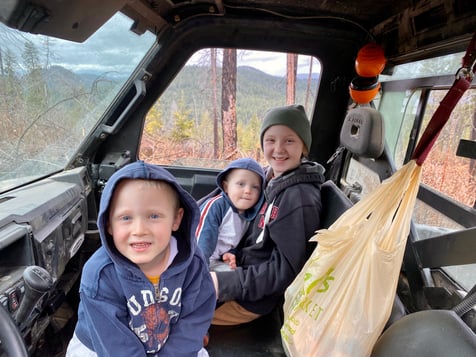 The Birnbaum kids joining the fun on both the farm and ranch.
"I would say it's a no brainer. I always see hunting and recreation as an untapped revenue for any piece of property. I understand that it can be hard for a cattle ranch to host hunters and ensure they'll have a good experience with cows running through the property. Although, if they can set up some small changes to the operation (set up a small fence to keep cows out and set up one blind, mineral site not accessible to cows) to allow access, it can be huge for the landowner!" -Jonathan Birnbaum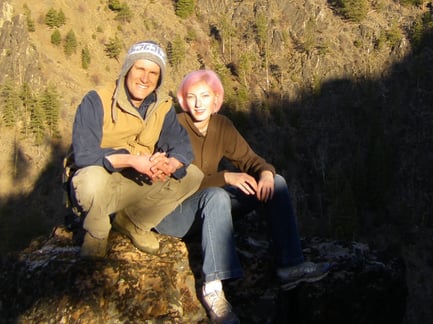 Jonathan and Sara at the ranch.
You can take a look at both of Jonathan's listings on our main site. The Birnbaum Farm is great for deer and turkey hunting. Meanwhile, the Black Horse Canyon Ranch offers a plethora of opportunity for a variety of species, as well as great fishing with 4 year-round creeks running through the land.
We hope you have enjoyed reading about Jonathan and his story as a LandTrust landowner. If you're interested in joining Jonathan, please consider downloading our
to learn more.
If you have questions or comments about our operation, we invite you to start a conversation with us in the comments section of this post or contact us directly. If you know of other sportsmen or landowners who might consider working with LandTrust, we'd like you to consider sharing our story with them.
Trusted services
LandTrust helps make sharing easy, enjoyable, and safe. We verify personal profiles and listings, maintain a smart messaging system so Landowners and Sportsmen can communicate with certainty, and manage a trusted platform to collect and transfer payments.