Welcome to the LandTrust Blog!
Welcome to the LandTrust blog! We are excited to introduce this page to you to help share our LandTrust stories with landowners, sportsmen, industry partners, government programs and conservation experts. If you are new to LandTrust, we welcome you to visit our About Us page to learn more about who we are and what we stand for.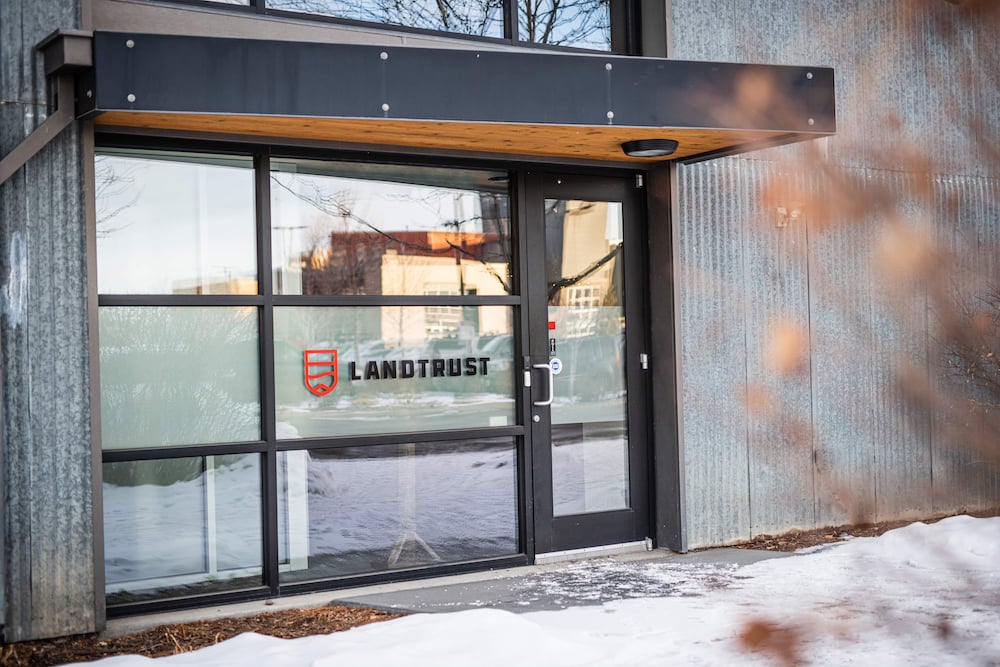 LandTrust headquarters located in Bozeman, MT.
Recently, there has been a lot of conservation talk in the news. Conservation is our business, which is why we are looking forward to diving deeper into this topic with you. We plan to share resources and open the door to more conversation regarding the effect of certain policies and how that might shape the future for private landowners. We hope to support these landowners through our LandTrust marketplace by connecting them with respectful sportsmen. By allowing our sportsmen to book a hunt on private property, our landowners grant them access while generating more income for their operations.
In the meantime, we hope you enjoy learning more about LandTrust by listening to and reading featured podcasts and articles.
LandTrust in the News
The Restless Native is a podcast about ever-restless souls in the outdoors, cooking, music and more. Last week, the host, Brad Luttrell, sat down with our LandTrust founder and CEO, Nic De Castro, to chat about the future of conservation through private access. Brad posed the intriguing question, "Do hunters have an access issue?" Listen to the podcast to hear what Nic has to say about the matter.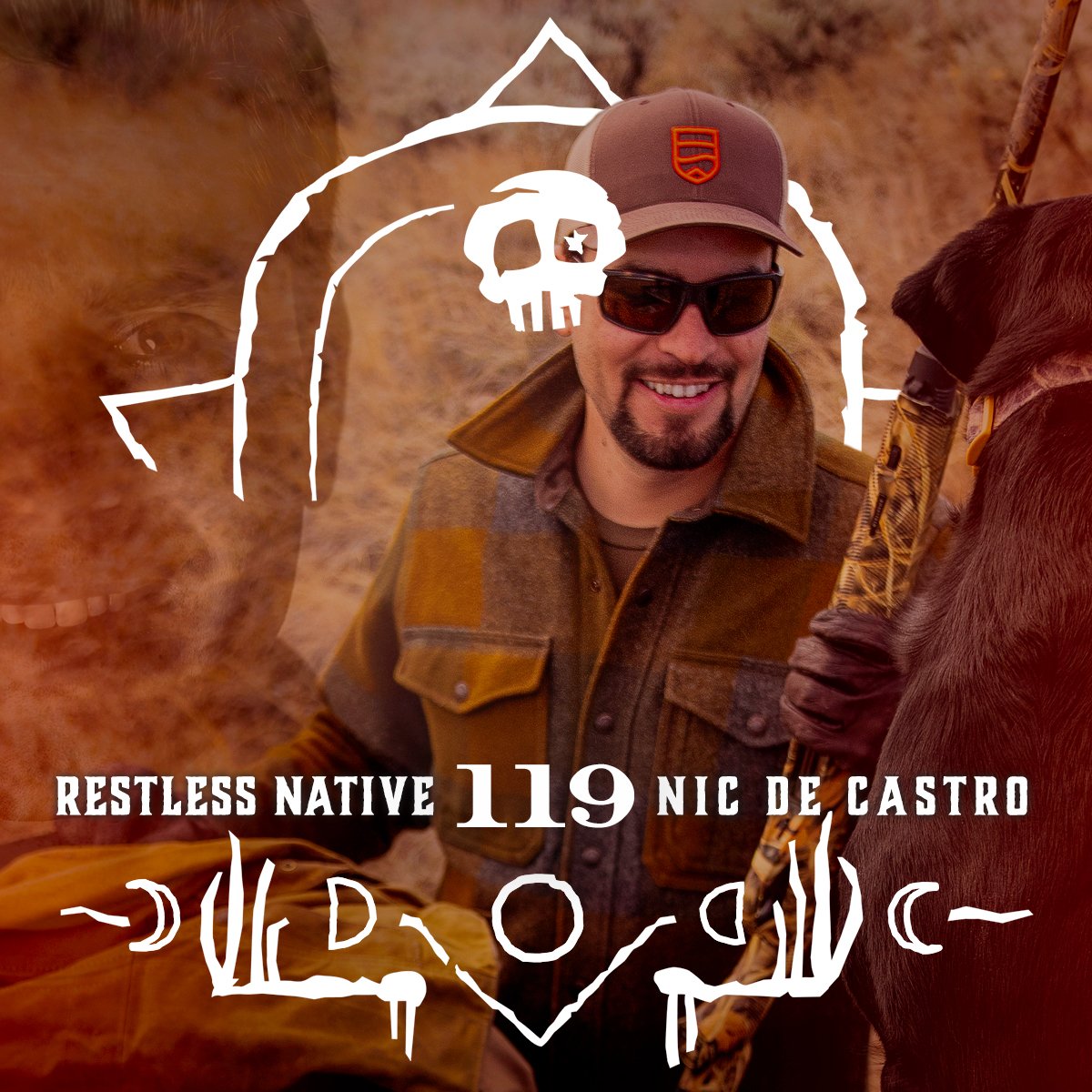 In addition, LandTrust has been featured in the Morning Market Report on the Northern Ag Network. The Northern Broadcasting System has been on air since 1975 and delivers nearly 200 radio programs each week, providing hourly farm news and market reports in over nine states. Check out our LandTrust story in the Morning Market Report.
A few months ago, Nic also sat down with the host of the Black Diamond Podcast, Eric Malzone. Malzone has conducted over 500 interviews, each 'celebrating innovation and creative leadership with some of the world's best and brightest entrepreneurs, founders and influencers.' In this episode, they discuss how Nic came up with the idea of LandTrust with the hopes to increase quality, private-land access for sportsmen while simultaneously creating a profitable revenue stream for rural landowners. Listen to hear how LandTrust has provided others the opportunity to go out and have experiences with friends and family in nature, while also emphasizing the importance of conservation.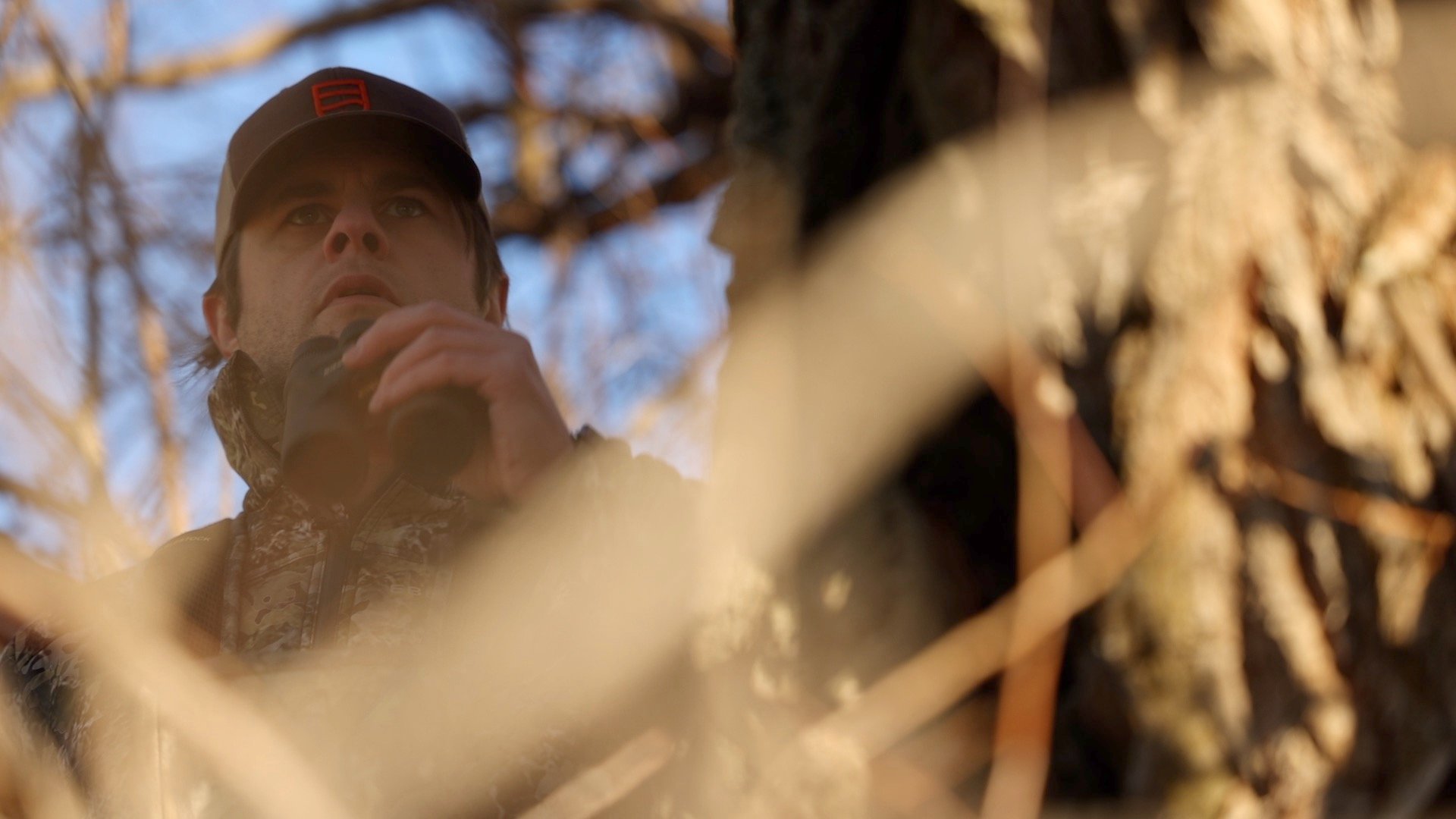 One of our sportsmen on a LandTrust-booked hunt.
Aside from sharing our LandTrust story in podcasts, we have also been featured in numerous articles including MT High Tech Business Alliance's 'Montana Startups to watch in 2021.'
Another locally based and conservation-focused company in Bozeman, MT, PERC, featured LandTrust in 'A Different Shade of Green.' PERC is a research institute dedicated to exploring the ideas of free market environmentalism with a focus on market approaches to wildlife conservation. Then, their research informs conservation policies and practices. In their article, PERC notes that there is growing recognition that private lands play an important role in providing public conservation benefits. They believe that environmental entrepreneurs are 'finding ways to better define property rights and reduce transaction costs to address new challenges.'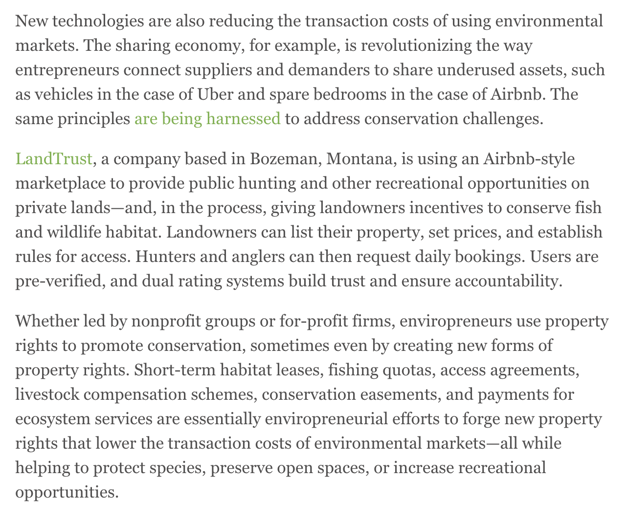 LandTrust is looking forward to continuing to work with more conservation-focused companies to improve wildlife habitat and management as well as private landowners looking for ways that their land can provide more.
We hope you have enjoyed learning more about LandTrust and can't wait for you to visit our next blog post. If you have questions or comments about our operation, we invite you to start a conversation with us in the comments section of this post or contact us directly. If you know of sportsmen or landowners who might consider working with LandTrust, we'd like you to consider sharing our story with them.
Sources:
http://everrestless.com/2021/03/09/119-hunter-outdoor-entrepreneur-nic-de-castro-landtrust/
https://www.northernag.net/episode/morning-market-report-tuesday/
https://podcasts.bcast.fm/e/q80pm5p8
https://www.mthightech.org/news/montana-startups-to-watch-2021
https://www.perc.org/2020/07/06/a-different-shade-of-green/


Trusted services
LandTrust helps make sharing easy, enjoyable, and safe. We verify personal profiles and listings, maintain a smart messaging system so Landowners and Sportsmen can communicate with certainty, and manage a trusted platform to collect and transfer payments.