Two Leading Nebraska Families List on LandTrust
Hello Landowners and Sportsmen, we've had a busy last few weeks! The LandTrust team is working hard to build more opportunities for Landowners and Sportsmen to work together for the upcoming hunting season and we have some exciting new listings in Nebraska to share with you.
New LandTrust Listings in Nebraska

The Abbott Ranch
The Abbott Ranch is located in the heart of Sandhills, Nebraska and includes over 30,000 acres of lush, green grass on rolling terrain. This sixth generation working cattle ranch also offers access to over 30 miles of spring-fed, open-water tributaries of natural rivers, creeks and man-made ditches, including an 11 mile stretch along the Snake River. Lodging on the ranch consists of an old, ranch-style bunk house that has been well maintained. The bunk house has nine beds plus a couch, plenty of chairs, a microwave, TV and full bathroom. The Abbott's welcome waterfowl sportsmen for a great experience on their pristine land. Check out the Abbott Ranch listing here!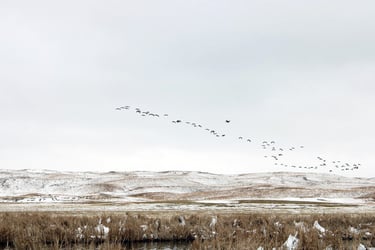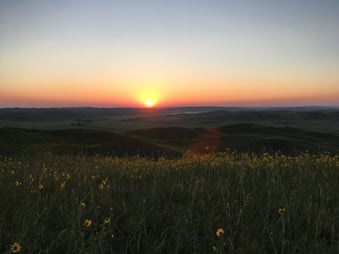 The Lovejoy Ranch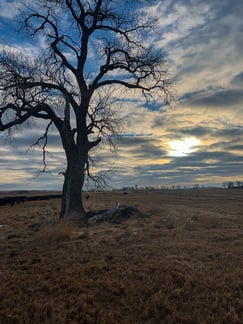 In addition, we are excited to welcome the Lovejoy Ranch to LandTrust! Located just 20 minutes outside of Valentine, NE, Bob and Jody Dexter are happy to offer access to their 6,500 acre working cattle ranch. Starting at sun-up, the ranch hums with activity as birds take flight and critters polk their heads up from the ground after burrowing overnight. With the Evergreen Creek flowing east through the land, the ranch offers ample opportunity for waterfowl hunting. Meanwhile, at the base of the creek, El Lake is stocked with an abundance of bass, northern pike and bluegill. This ranch really does have it all! The ranch has RV and tent camping available, although hotel lodging can be found just a short drive away. The Dexter's are offering special consideration for youth sportsmen for the upcoming spring turkey season, be sure to take a look at the Lovejoy Ranch listing.
LandTrust in the Media
Meanwhile, our founder, Nic De Castro, has been busy working with experts in both the Agriculture and Sportsmen communities. A few weeks ago, Nic had the honor of speaking with agriculture specialist, Damien Mason. Damien hosts a podcast, The Business of Agriculture, that covers a wide range of agriculture topics including the business of food, fuel and fiber. His interviews offer 'tips for success, ideas for self betterment, and mental stimulation for people who make Agriculture their Business.'

During this episode, Damien and Nic dive into the idea of harvesting your conservation asset and also cover some of the more concerning topics when it comes to listing land out to sportsmen. Damien isn't afraid to ask Nic the hard questions! Nic points out that landowners are very busy folks who aren't sitting around waiting for door-knocking. "We'd be chasing people off morning, day and night for trespassing," Damien agrees from his own experience as a farmer. Nic later shares concerns that he's heard from landowners who claim, "leases aren't interesting to me because I lose control." However, with LandTrust, landowners are 100% in control.
They later talk about the liability that comes along with a transaction like this. Up until now, there has been no non-disruptive way for sportsmen and landowners to collaborate. Making it transactional through LandTrust is clean and simple. Nic emphasizes that before LandTrust came around, the biggest issue had always been anonymity. There was no trust or protection with door-knocking amongst 'fall friends.' No ramifications. However, every LandTrust sportsman has to undergo identity verification and pay with credit cards upfront. LandTrust also carries a liability policy, participant insurance, and a service review process that adds credence to the business, making everyone a bit more trustworthy.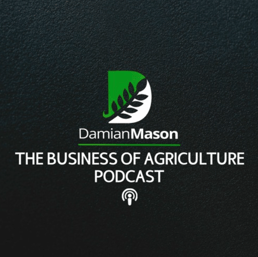 Nic and Damien continue to discuss how LandTrust is helping agriculture capitalize on the conservation economy through any nature-based outdoor recreation. Damien even points out how significant an uptick in outdoor recreation and sports there has been in the last year since the beginning of the pandemic! Listen to the podcast to hear more of this engaging conversation, as Damien presents Nic with more concerns from a landowner's perspective. Nic acknowledges those concerns and shares just how much thought and consideration he's put into them.
In addition, just last week Nic sat down with Colter DeVries on the Ranch Investor podcast. Colter was raised on his family's 1906 homestead in Roberts, MT. He later studied finance, agriculture business and entrepreneurship at Montana State University. After a quick stunt in the finance world, DeVries left the banking industry to take on farming and ranching full-time. The Ranch Investor podcast shares tools for analyzing ranch values and markets, as well as references to specific consultants, managers and other resources.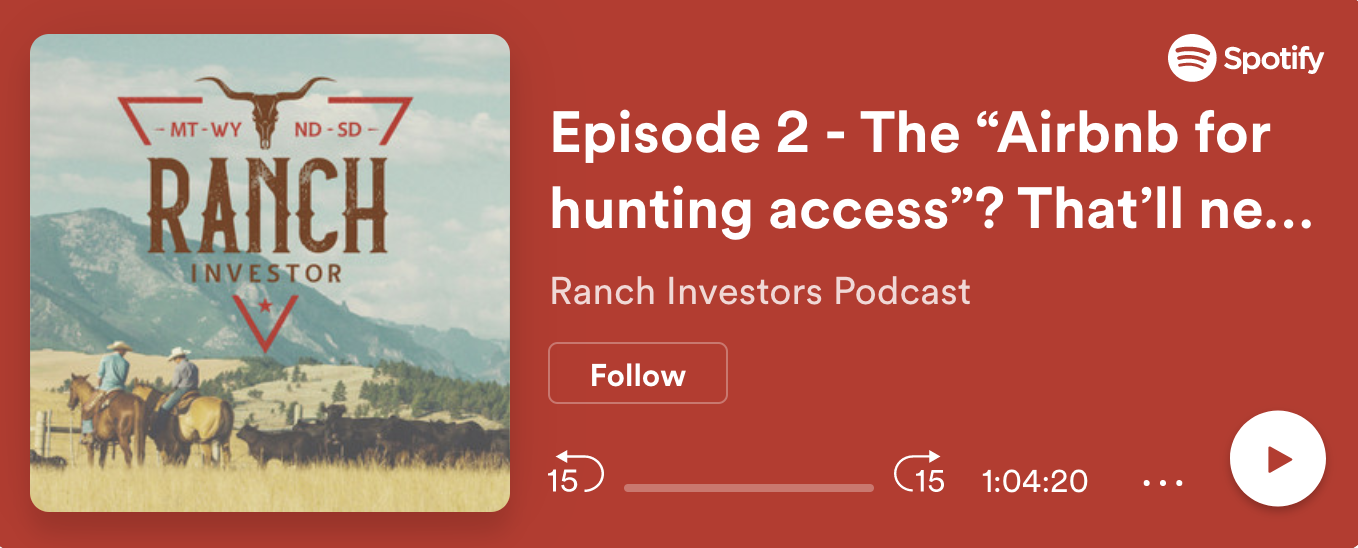 In this episode, Colter and Nic are joined by co-host, Andy Rahn, and they discuss the skepticism LandTrust has faced since launching in the fall of 2019. DeVries claims, "Just like ranching, you can't be afraid to go against the grain, be the black sheep, prove the haters wrong and be a herd-cutter." Nic backs that up by sharing the story behind our name 'LandTrust' and how it has nothing to do with land trust's. Instead, the name stems from the trust that is required by both landowners and sportsmen for the business to work successfully.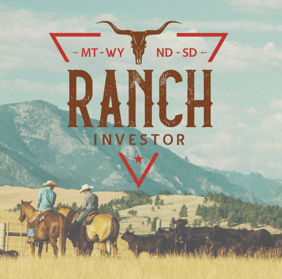 Sportsmen have been door-knocking for years, asking for permission to hunt on private property. LandTrust is not creating a new market, rather bringing transparency and liquidity to what were otherwise considered dubious transactions.
The three men also chat about the term conservation, how landowners feel about it and what they've seen go wrong. Nic brings a different viewpoint to the topic. He says, "conservation is a crop... Wildlife and natural resources are a crop that should be invested in and also harvested." Again, DeVries and Rahn pinpoint tricky questions and topics that require Nic to acknowledge some common concerns amongst landowners. Check out the full episode to hear more of their discussion and reasons why Nic ignored the plethora of pessimists who told him "that will never work." Instead, he continued down his path as a herd-cutter.
We hope you enjoy these few podcasts that take a closer look into the relationships between landowners and sportsmen. The LandTrust team is looking forward to continue bringing you resources to learn more about the opportunities as a landowner. We are also excited for the promising upcoming hunting season with many new listings on the way! If you have questions or comments about our operation, we invite you to start a conversation with us in the comments section of this post or contact us directly. If you know of other sportsmen or landowners who might consider working with LandTrust, we'd like you to consider sharing our story with them.
Trusted services
LandTrust helps make sharing easy, enjoyable, and safe. We verify personal profiles and listings, maintain a smart messaging system so Landowners and Sportsmen can communicate with certainty, and manage a trusted platform to collect and transfer payments.