Convincing The Family Skeptics
We've never had a bad hunter! It's been great to connect with sportsmen who want to come out here. We've been blessed with hunters who want to take care and pride in the land that we take so much pride in.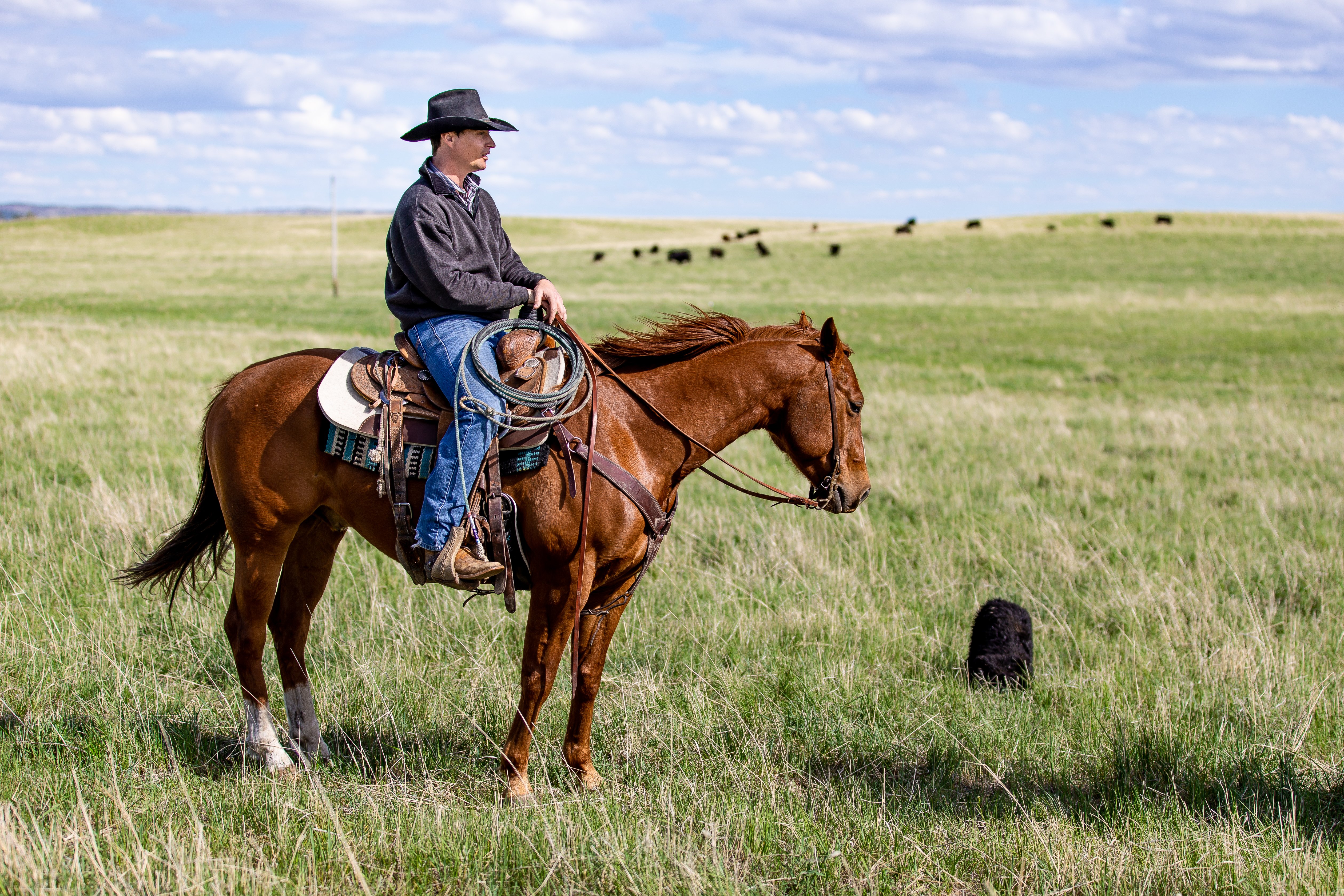 Ches Meyer and his father, Chester, have been ranching their entire life. For the last two years they have been LandTrust Landowners and are impressed with the quality of the sportsmen who have come to access the ranch. Ches admits that early on he and his family were worried about whether the sportsmen would take care of the land or if they'd leave gates open and trash on the ground.
Ches explains, "At first, my brother and mom were both skeptical about LandTrust. They were nervous about having hunters on and off the property through a website, not always knowing who you're getting."
Ches understood where his brother and mom were coming from. Familiar with a lot of programs that are government related, the family assumed there were strings attached. However, once LandTrust described their Safety Program that includes ID verification, sportsmen upfront payment, and insurance and liability coverage, they were able to work through any insecurities and fully wrap their heads around the idea of maintaining total control.
The LandTrust insurance plan is comforting and to have someone tell us face-to-face what we were getting into definitely helped. It just put everyone's mind at ease.
It was Chester who first learned about LandTrust while at Winter Thaw, a cattlemen's conference in Billings, MT. Chester was introduced to LandTrust founder, Nic De Castro, who explained the idea behind LandTrust. Nic and Chester continued to connect and Chester saw that Nic was committed to the relationship and ensuring that landowners remain 100% in control of their land while using LandTrust.
Since returning home from college in 2011 and marrying is wife, Jessica, in 2016, Ches has been growing his family and life around the Meyer Ranch operation. The Meyer family has worked hard together to build a flourishing cattle ranch that spans across 11,000 stunning acres outside of Ekalaka, MT.
It has meant a lot to be out here, to raise our family and run our ranch even in these trying economic times.
5th-generation, Meyer Ranch, has been a family owned operation for decades.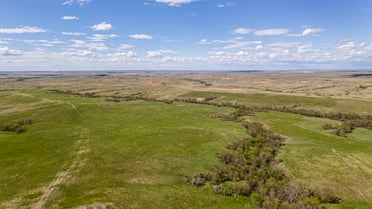 The eastern Montana terrain encompasses gently rolling hills that feature ash draws, creek bottom and 5,000 acres of flatland. With food plots of alfalfa and other crops located throughout the property, the land is alluring to wildlife such as whitetail, antelope, turkey and sage grouse. Although busy around the ranch homestead, the striking green fields bring peace and tranquility to recreators looking to access private land.
Once the Meyer family agreed to sign up as landowners with LandTrust, they saw great return! Ches says that in retrospect, signing up should be a no brainer for a rancher or farmer. It really hasn't changed a thing for them aside from the ability to make a little bit of extra money while working with LandTrust.
It's foolish not to sign up because every rancher I know complains about hunters wanting to come take advantage of their land, but not do anything else for you besides ask and leave. Now I direct fellow landowners through LandTrust.
Ches points out that signing up as a LandTrust Landowner doesn't cost a dime and there are no hidden factors. Landowners are not locked into any sort of contract or forced to do anything different than what they are already doing. Ches is gracious of the flexibility when working with LandTrust and is excited about how smoothly it has worked so far.
My dad, wife and I are still operating the ranch and we've been going strong! We're just hoping to make a little bit of extra money with LandTrust on our side.
Hear what Ches has to say about his experience with LandTrust thus far.
You can check out the Meyer Ranch listing on our site, or read about our other landowner testimonials on our blog! We hope you have enjoyed reading about Ches and his story as a LandTrust landowner. If you're interested in joining Ches, please consider downloading our Landowner Guide to learn more.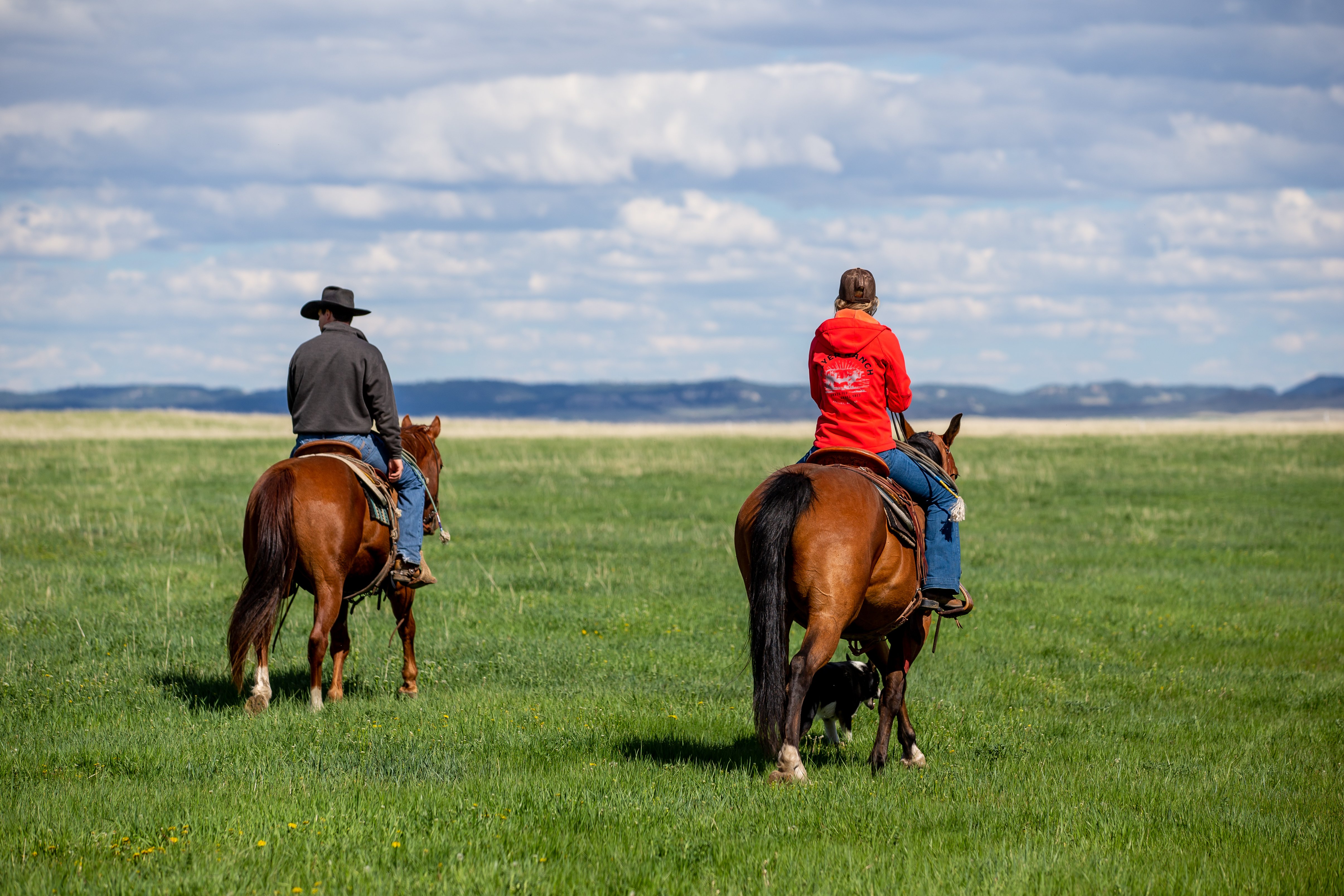 If you have questions or comments about our operation, we invite you to start a conversation with us in the comments section of this post or contact us directly. If you know of other sportsmen or landowners who might consider working with LandTrust, we'd like you to consider sharing our story with them.
Trusted services
LandTrust helps make sharing easy, enjoyable, and safe. We verify personal profiles and listings, maintain a smart messaging system so Landowners and Sportsmen can communicate with certainty, and manage a trusted platform to collect and transfer payments.