LandTrust Welcomes Birding!
Miles and miles of rolling green hills as far as the eye can see; the wide-open space of a working cattle ranch could seem rather monotonous at first glance. Cattle grazing in a field with not much else on their agenda other than to continue eating. However, if one were to zoom in on a 10,000 acre ranch in the heart of Nebraska, they would see that there's much more to this wild habitat than first meets the eye. Deer are stalking in the distance, taking advantage of the lush green grass to eat. Prairie chickens are popping up to say hello, while waterfowl flock on the pothole prairie ponds. Fish are dancing in the nearby lake as they feed on minnows and small insects. Meanwhile, those cows are back in the field, swishing their tails back and forth to the rhythm of a bird call in the distance.
Saults Ranch - Gordon, NE.
The habitats that thrive on America's farms and ranches are fundamental to our ecosystem, but can often go overlooked. Private lands protect the health and development of thousands of species of flora and fauna. Those mesmerizing grasslands and lush wetlands are the building blocks for a network that improves wildlife management and in turn, works its way up a ladder to feed and protect us.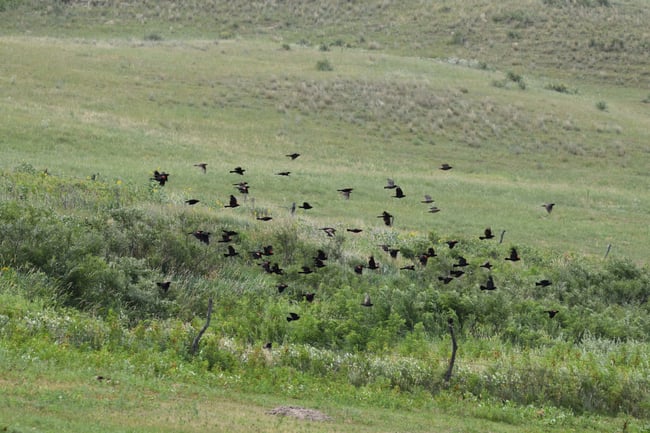 A flock of birds take off from the fields of Saults Ranch.
LandTrust works with farmers and ranchers to protect those lands by providing alternative sources of income to their revenue stream. Today, cattle ranching is expensive and it requires an immense amount of work for most ranches to stay afloat. Multi-generation ranches, and huge expanses of pristine lands, are being subdivided or sold to hold on to what heritage is left. These are the reasons why we are bringing innovative ideas to the table for these landowners to expand their operation through adaptive management and vertical economic growth. Our most recent discovery in progression to this recreation access network is the activity of birding.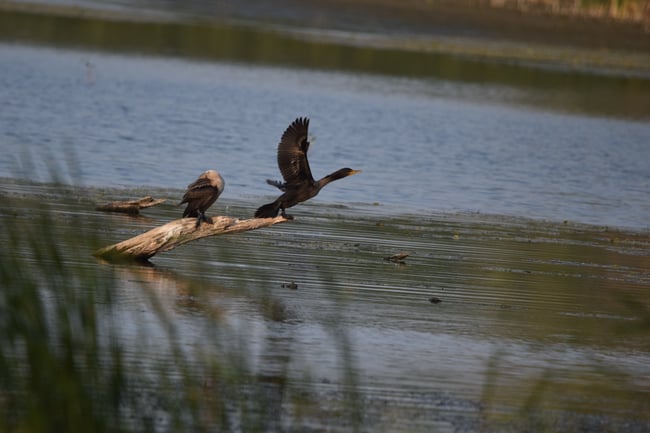 Ready for takeoff in the marsh at Cullom Ranch - Cody, NE.
Birding is considered a hobby in which individuals enjoy the challenge of bird study, listing or other activities regarding bird life. Birding can be traced back to the late 19th century, first in Great Britain but quickly spreading to America. The combination of increased bird protection advocacy and advancing technology in binoculars and other optical aids at the time, led to the rising popularity of observations on living birds. By 1905, the American Audubon Society was formed to protect birds from the growing trade in feathers in the United States. Today, there are some 60 million American birders traveling the countryside in search of their next exciting experience.
Birders are already exploring LandTrust listings.
The birding community is a curious, explorative and inclusive one. "You can meet with any birder and they will tell you what they are seeing, and guide you.'' -Nolan Bunting, LandTrust Birder. Birders are generous people who will frequently trade their information about birds. This network of engaged observers is eager to access untapped resources through LandTrust. These stewards of the land will go to an area and pick up trash on their way out, recognizing that they must care for and support the bird's habitat if they wish to continue observing them. They post their sightings to local group pages through Facebook and eBird, to share their findings with like-minded individuals. Birders organize field trips, family trips, and vacations to explore their states, their country, and many have travelled to dozens of countries to enjoy the beauty and satisfy their curiosity of the natural world.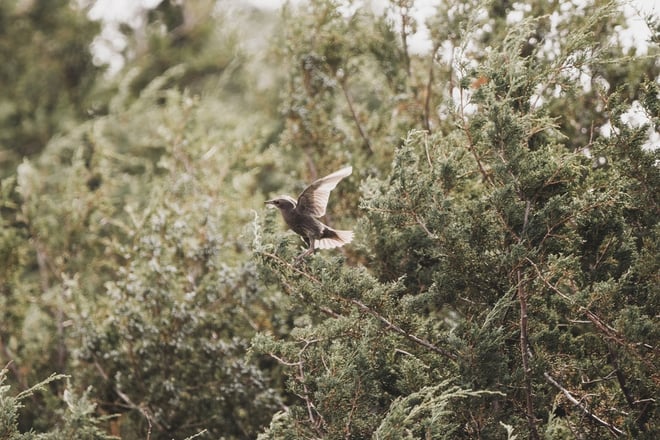 While LandTrust appreciates the hard work that birders put into maintaining public land, we are very proud to provide the opportunity for the birding community to explore new territory. Rather than visiting the same, frequented lands, shared by campers, hikers, joggers, bikers, and general recreationists, birdwatching on LandTrust listings allows birders to experience some of the most biodiverse habitats in the country, expanding their life lists, without disturbance or hassle.
Trusted services
LandTrust helps make sharing easy, enjoyable, and safe. We verify personal profiles and listings, maintain a smart messaging system so Landowners and Recreators can communicate with certainty, and manage a trusted platform to collect and transfer payments.