Meyer Ranch Forms Relationship with LandTrust Employee
Last week, we introduced Ches Meyer as one of our proud LandTrust Landowners. Ches took us through his journey of signing up as a landowner: the skepticism, the reassuring and then the reward that he and his family experienced in doing so. However, Ches's direct relationship with LandTrust did not end once he signed up. In fact, Ches has continued to work very closely with the LandTrust team every day. In particular, with Mike Ryan.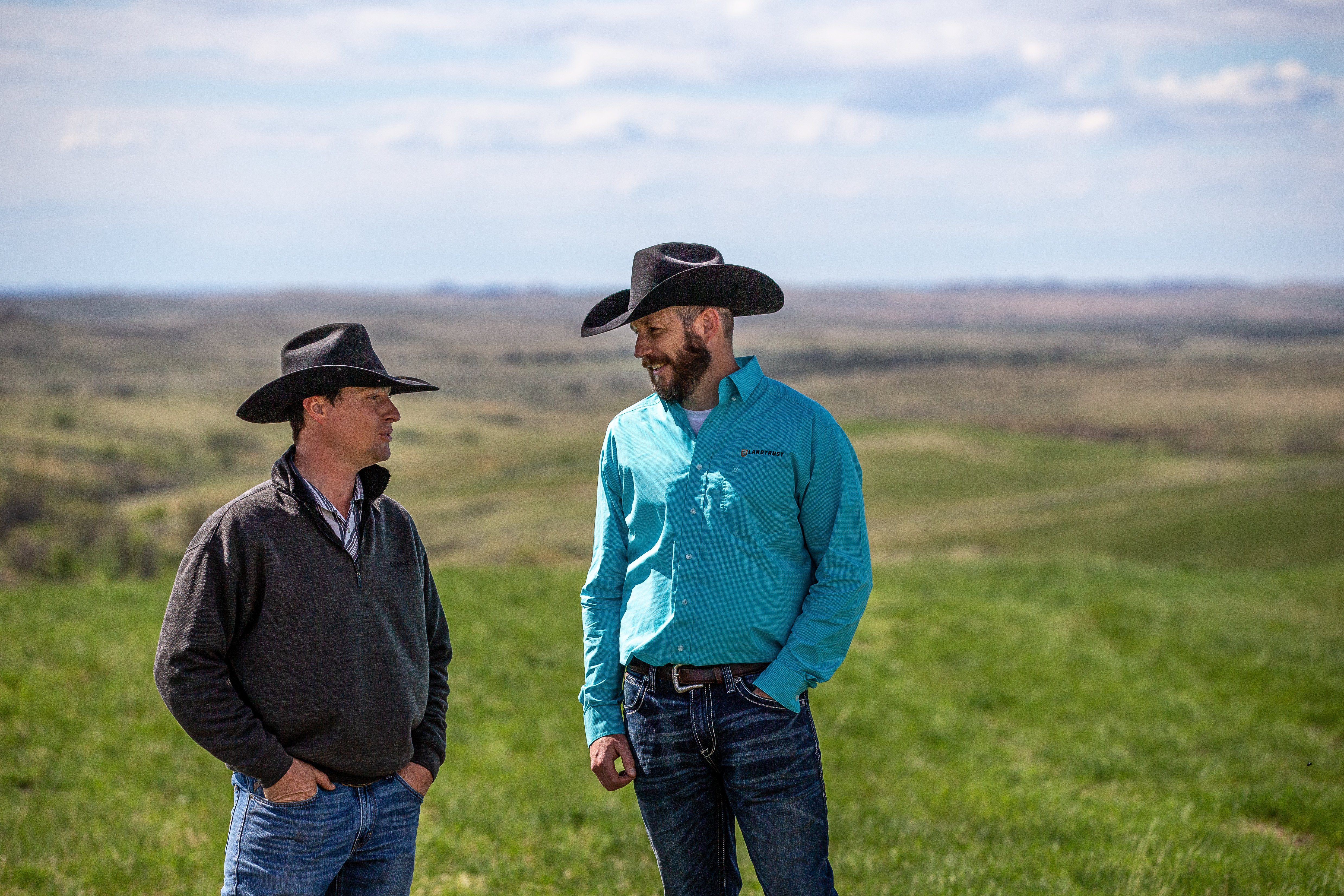 Ches and Mike on the Meyer Ranch.
Mike has been a LandTrust employee since March 2020. His role on the Landowner Team focuses on growth and development as he facilitates relationships between landowners and sportsmen on the LandTrust site. However, Ches and Mike's relationship goes beyond LandTrust. Mike was teammates with Ches's brother, Lacey, when they served in the military a number of years ago.
"After retiring from service in the military, I moved out to Montana and within two weeks I was out on the Meyer ranch branding cattle and riding horseback. I've been back every year since." -Mike
Mike has been returning to the Meyer Ranch for four years to help Ches with branding, calving or shipping. Ches claims that it's been fun to connect with Mike and teach him a little bit about ranching and running cattle. Meanwhile, Mike can teach the Meyer family about hunting and the LandTrust website.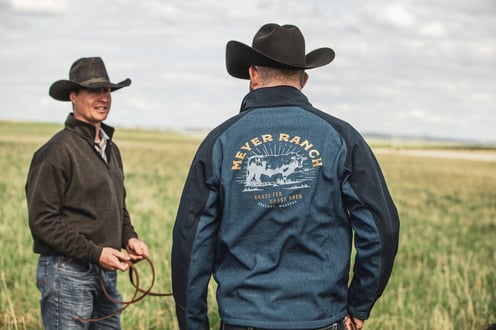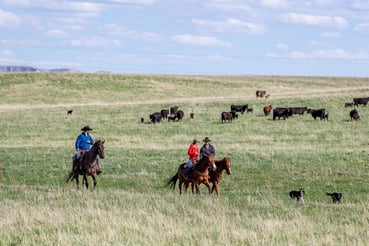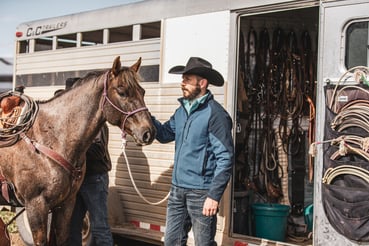 It's been good for me to be on the LandTrust site and have a connection and relationship with someone at the business. Mike has really been able to help us with the month to month needs. - Ches
The symbiotic relationship seems to benefit all parties involved. Ches, as a Landowner, has been able to ask questions and have conversations with Mike, who understands Ches on a personal level. Likewise, Mike has been mentored on ranch operations so that he can better understand what landowners face day-to-day. Mike admits that he's grown a new appreciation of how much ranchers and farmers have on their plate and that the work never stops. He also says that the sense of community and care around the ranch can't go unnoticed.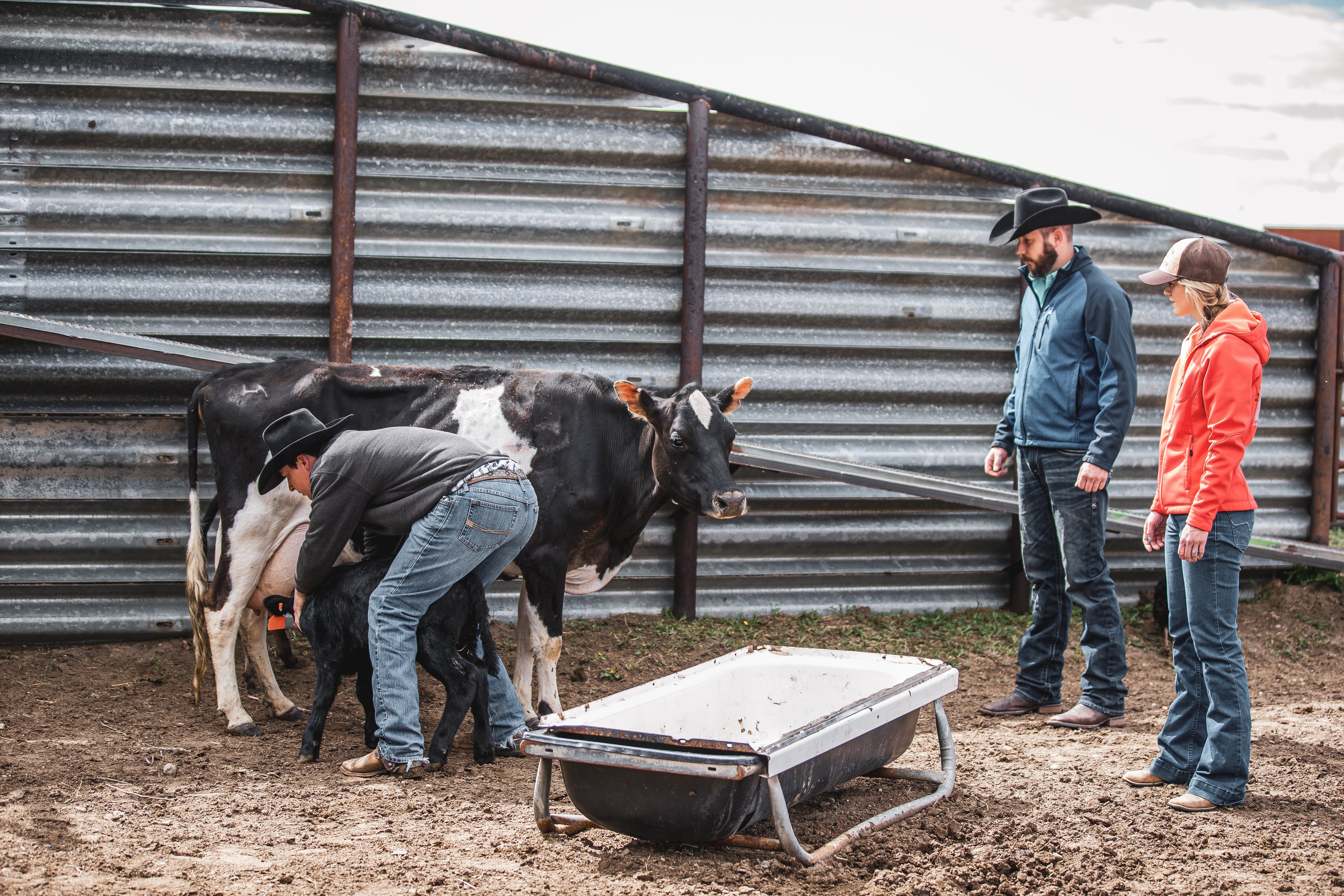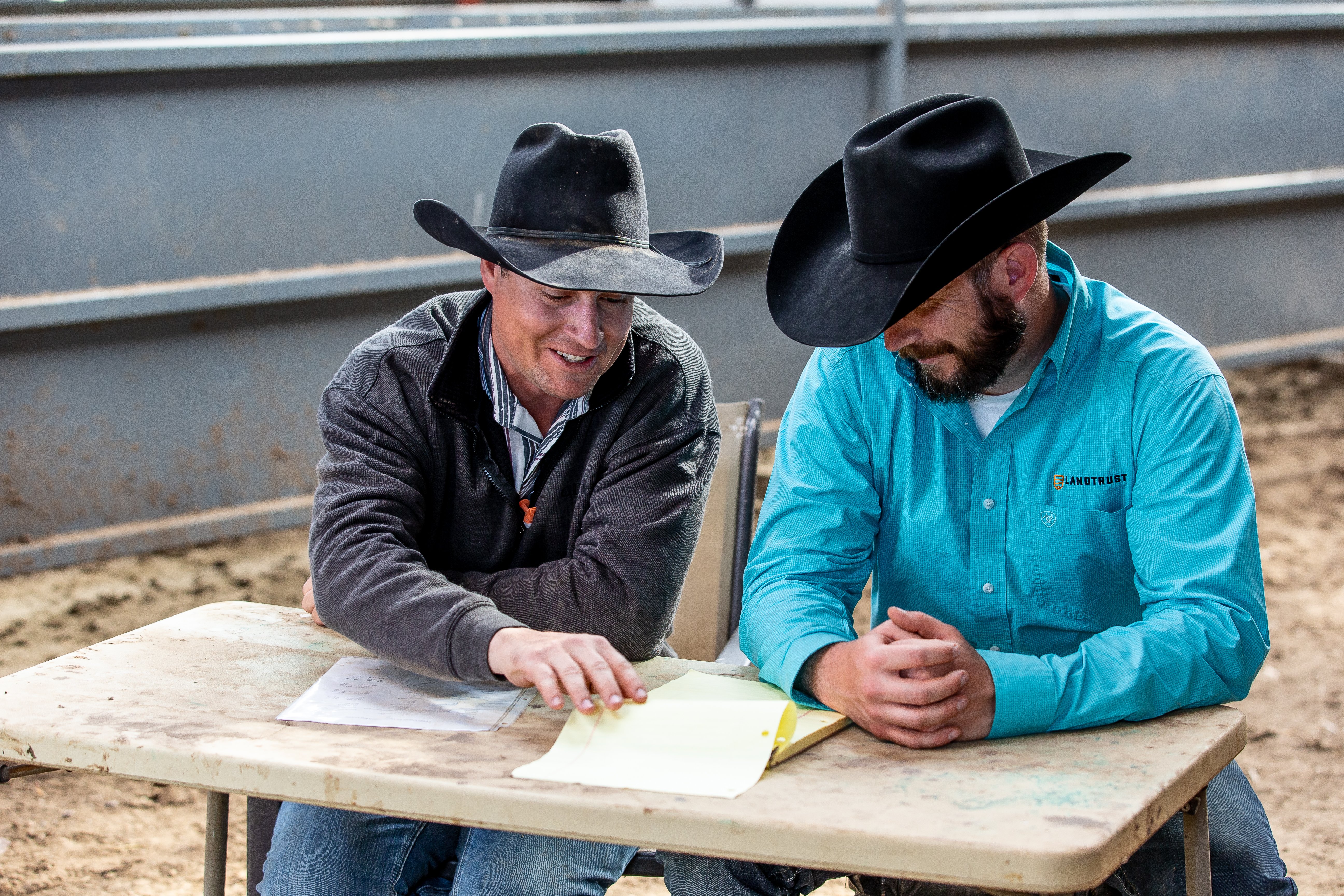 "One of my favorite things about coming out here is the family atmosphere and the peace of mind that you get." - Mike
Mike admits that relationships are extremely important to him and that being able to get out and visit with landowners is something that he takes pride in. He understands that if landowners don't succeed then LandTrust won't succeed. Mike, along with the entire LandTrust team, wants to see landowners flourish with their operations. That partnership means everything to the team.
I recognize that LandTrust works hard to put trust in their name and keep it there by making it safe to allow hunting on our land, bringing us sportsmen to increase our revenue, and make life a little easier. - Ches
Watch the full video of Ches and Mike's cohesive relationship.
Ches and Mike continue to work together day-to-day and you can watch the full video of their relationship on our youtube channel. LandTrust is built around trust between landowners, sportsmen and the LT team. Building and strengthening those relationships is what matters the most to us at LandTrust and we are looking forward to continuing to do so as we expand our recreation access network.
Frankly everyone at LandTrust has been great to work with. It's been a great connection for the business and us. - Ches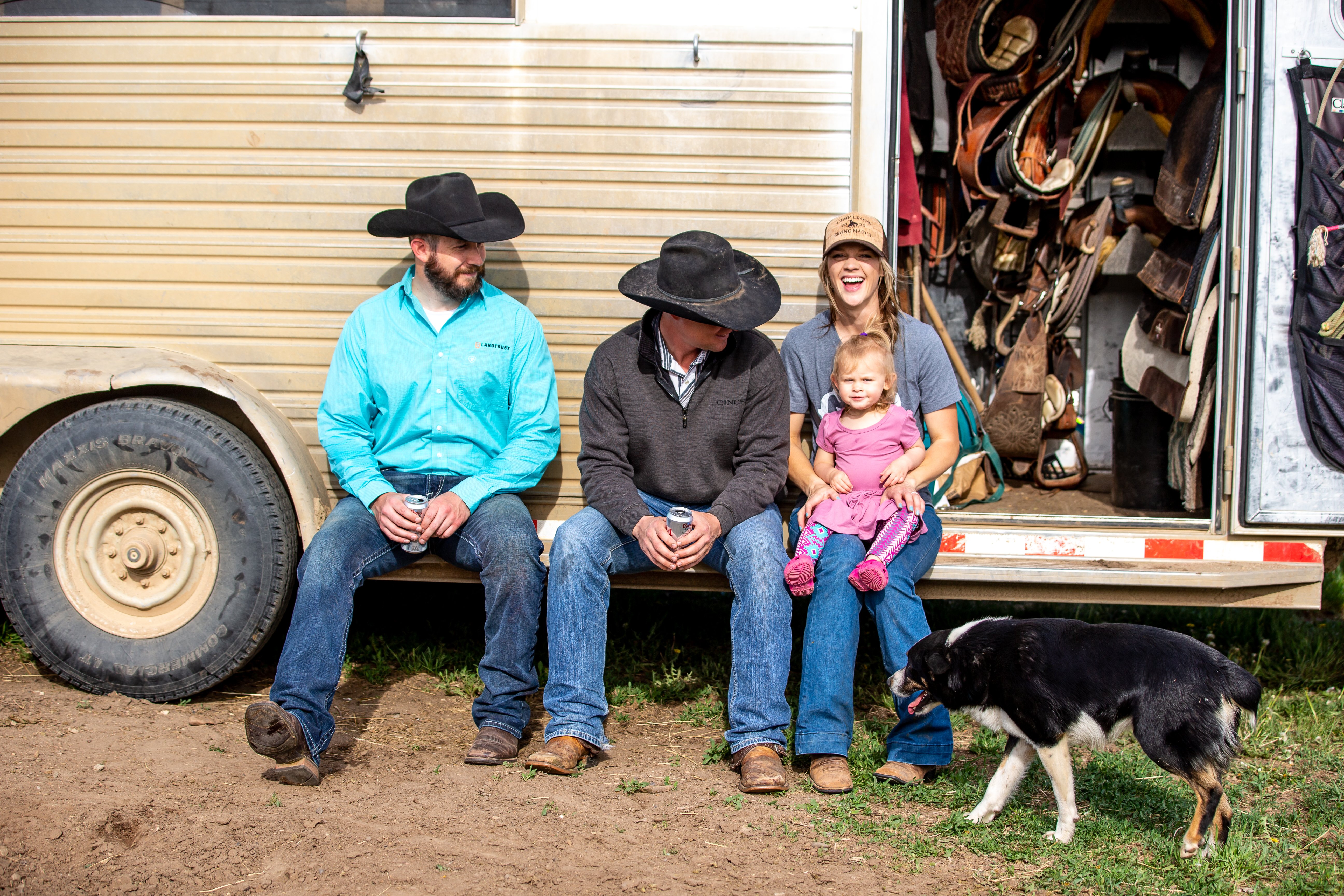 Mike enjoying his time with the Meyer Family on their ranch.
If you have questions or comments about our operation, we invite you to start a conversation with us in the comments section of this post or contact us directly. If you know of other sportsmen or landowners who might consider working with LandTrust, we'd like you to consider sharing our story with them.
Trusted services
LandTrust helps make sharing easy, enjoyable, and safe. We verify personal profiles and listings, maintain a smart messaging system so Landowners and Sportsmen can communicate with certainty, and manage a trusted platform to collect and transfer payments.